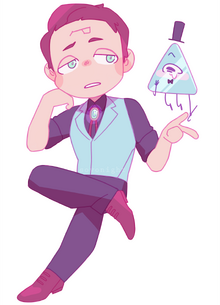 Reverse Billdip (also known as Willdip) is the shipping of Dipper Pines and Bill Cipher from the widely popular alternate universe (AU), Reverse Falls. This AU is also known as Depravity Falls or Reverse Pines. With the popularity growth of Billdip, it has become impressively popular.
In the Reverse Falls AU, Dipper and Mabel are swapped with Gideon and Pacifica, thus making the Pines twins the villains. Their personalities are also 'reversed', making them the opposites of their canon selves. After the appearance of Bill Cipher, he too was given a Reverse Falls counterpart, whom is also referred to as Will in fanon. As Billdip swiftly climbed to the top and became the fandom's most popular ship, shippers began pairing together their Reverse Falls counterparts as well.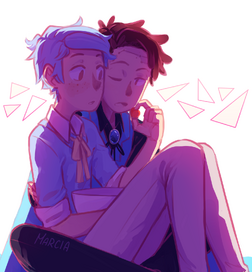 Community content is available under
CC-BY-SA
unless otherwise noted.